This year we launch our new Risk Awards, providing universal opportunities to showcase the very best of risk management, resilience planning and business continuity in the public services firmament. Our theme reflects the stellar achievements of all those managing risk in one way or another across public services, and the organisations that support and supply them in the UK.
Once again, the last year of concurrent challenges for organisations has witnessed practitioners draw further on skills, capabilities and creativity in their professional lives. The ALARM Risk Awards present a chance for teams and individuals to promote and share ideas and learnings, and to accept accolades publicly for the excellent work they do.
We look forward to greeting a galaxy of stars at our sparkling Risk Awards dinner in Manchester on Monday 3 July 2023. One of them could be you, so do enter an award. There are ten varied categories to choose from and you can enter more than one category. Your entries can be based on ongoing projects, as well as established programmes of work.
All categories (except for Professional and Team of the Year) are open to non-members of ALARM, so please encourage your partners and suppliers to submit entries too. Full details of the categories can be found below.
Please read the Risk Awards terms & conditions before entering.
Here's what our previous winners have to say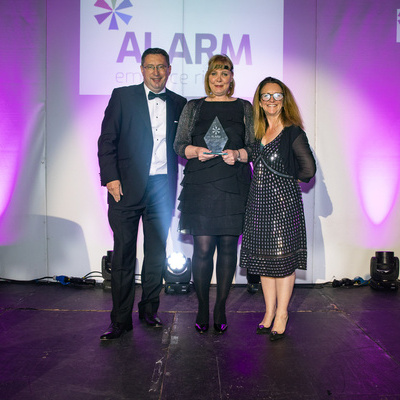 Winning Professional of the Year was the pinnacle of my career. Winning an ALARM Award ratifies the work we all undertake and elevates the status of your organisation among peers as developing and implementing best practice. It raises the profile of individuals within their organisations and within their networking groups, enabling relationship building by sharing activity that has been recognised by the awards. Even being shortlisted for an award is a huge achievement among professionals, but to win is just brilliant.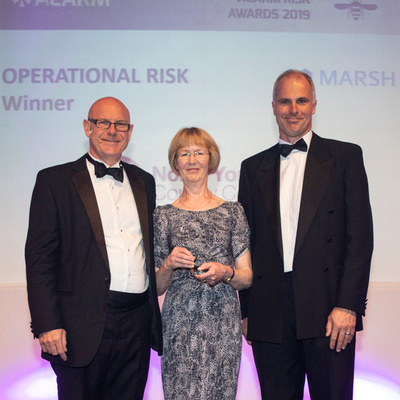 Winning an ALARM Award has provided a real boost to the members of our team and the wider council involved in risk management.